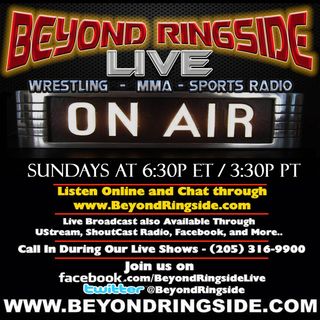 Beyond Ringside Sports Radio
Welcome to Beyond Ringside Wrestling/MMA Sports Radio. LIVE from Birmingham, Alabama... We weigh in on the Hot topics in Professional Wrestling, Sports, Entertainment, And A Whole Lot More.

There are three shows that will be featured here: Beyond Ringside Live, The BR Shooters Gallery, and BR "Back To Basics". Be Sure to find us on TuneIn and catch us live.